Rich Bisaccia
Head Coach and Special Teams Coordinator
On October 12, 2021, Rich Bisaccia became the 2021 "Interim" Head Coach of the Las Vegas Raiders. Coach Gruden resigned on October 11, 2021, and Coach Bisaccia was given the opportunity of a lifetime. In many ways, he's been working towards this position all his life. Rich's father was the head coach of the New York Giants for many years showing him the lifestyle. 
Following in his father's footsteps, after 39 years of football coaching and 20 years coaching at the NFL level, it's time to shine! As the Raiders Assistant Coach and Special Teams Coach, Bisaccia is used to pressure. The last few seconds before half-time and at the end of many games, Special Teams step up to make or break a game. 
Rich was born in South Dakota but grew up in Yonkers, N.Y. After graduating high school, Rich's family moved to Connecticut and he left for college in South Dakota. Surprisingly, Rich Bisaccia became a defensive back for 4 years, and showing his leadership skills even in college, Rich was also the team's captain. Upon graduating, Rich signed as a free agent to the USFL with the Philadelphia Stars in 1983. 
When the USFL fizzled, Coach Rich Bisaccia was born when he began coaching for Wayne State University in Detroit, MI. Coach Rich gained experience coaching all aspects of the game for various big-name universities throughout the years.
At the turn of the millennium, Rich's superior abilities for training athletes were recognized by the Tampa Bay Buccaneers. Contributing to their success, Tampa Bay won Super Bowl XXXVII during his first season as their Special Teams coach.
That Super Bowl was known as the Pirate Bowl because they played the Raiders. I'm not going to say who won, but Coach Gruden started coaching for the Buccaneers the next season after losing his job with the Raiders. Gruden and Bisaccia coached together for the next seven years. 
After the Buccaneers, Bisaccia coached Special Teams for 2 years with the Chargers and 5 with the Cowboys. However, when Coach Gruden came back to coach for the Raiders, Bisaccia was contacted. The Cowboys released him from his contract, making Coach Rich Bisaccia Assistant Head Coach and ST Coordinator for the Las Vegas Raiders.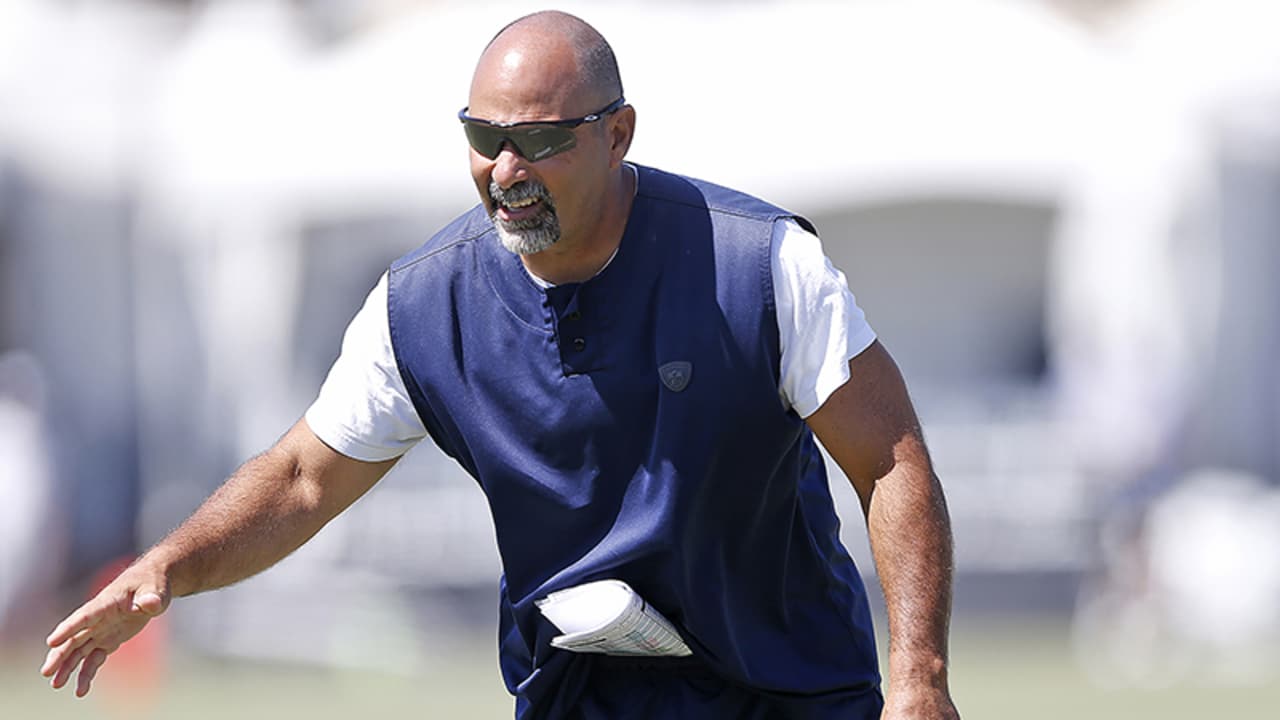 Rich Bisaccia – Husband, Father, and Grandpa
Rich Bisaccia has been married to Jeanne Bisaccia for enough years to have 4 kids and 5 grandchildren. Coach Bisaccia's family has successfully stayed off the internet and out of the press limelight for years. We will update our biography of Coach Bisaccia's family when information is disclosed.
They say that Rich Bisaccia's enjoyment as his role of grandpa to 5 grandkids is his favorite job. With 3 grown daughters and 1 son, Rich and his wife, Jeanne may just be fortunate enough to have a few more.